Phil Scales




FOUNDER, PRINCIPAL



Phil has designed and developed over 100 original apps for the iPhone, iPad and iPod Touch with several featured and top ranked titles, as well as several successful RoR-based web applications and cloud based platforms. In addition to app development Phil also served as Chief Architect for iLoop Mobile's web-based SMS Analytics and Mobile Marketing Campaign platform.

Prior to Banzai Labs, he was Chief Architect for SaaS at Palo Alto-based Kapow Technologies, where he developed the company's SaaS/Cloud offering in RoR, and co-started their Austin R&D, Sales and Support office. Helped create a profitable SaaS business within 6 months by building an agile RoR dev and deployment team, and a secure, enterprise class on-demand platform around Kapow's enterprise product.

Prior to Kapow, Phil was Director of Mobile Applications for Seattle-based Volantis Systems where he lead the development of their mobile video platform and designed and developed mobile apps and webapps for media clients such as ABC, CBS Sports and Hearst Publishing, as well for mobile operators in the US, Europe and Asia.

Phil earned a B.S. in Physics from Texas A&M University.








Jennifer Scales




Principal



Jennifer has 13 years of experience as a global Project and Program Manager delivering successful mobile, web and embedded products for Freescale Semiconductor, Motorola and Metrowerks Corporation. At Banzai Labs Jennifer is responsible for our educational and media app curation, layout design, editing, and launch readiness. She also helps develop the concepts for our educational games and is responsible for game QA, release readiness and editing.

Jennifer earned a B.S. in Geology from Texas A&M University.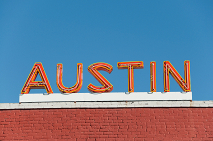 Banzai Labs Inc is an independent app development company based in Austin, Texas.

We're focused on creating great original apps that are fun, inspiring and simple to use. You can see all of our apps in the iTunes App Store at:

itunes.com/banzailabs